Photographers,
tired of uninspiring
client outfits?
Sending a PDF will only do so much.
It's time to digitize your outfit styling process!
Sign Me Up
You Want It, Clients Need It
Let us do the legwork! Include this easy program in your booking process
to assist clients in outfit coordination, styling tips and direct shopping links.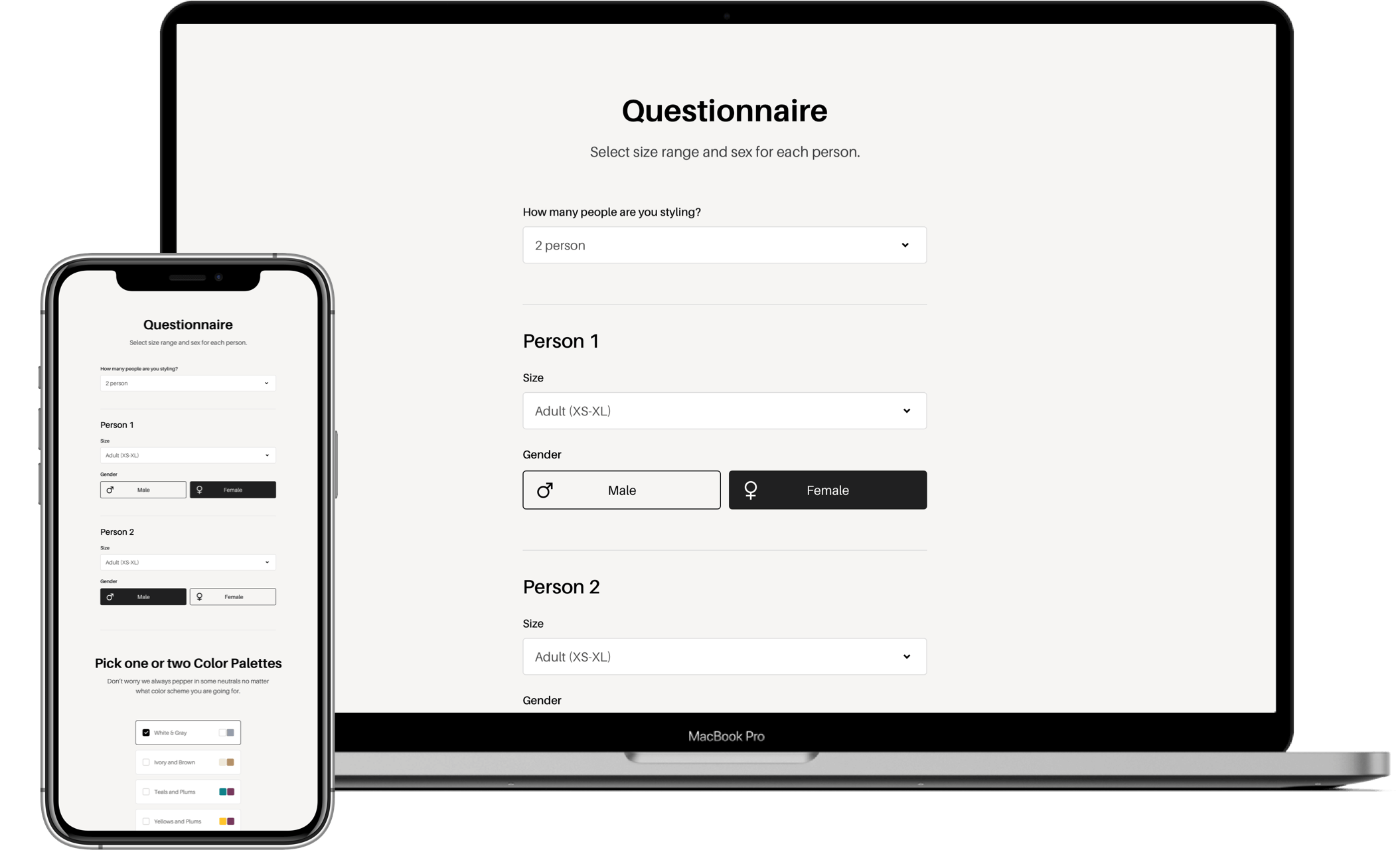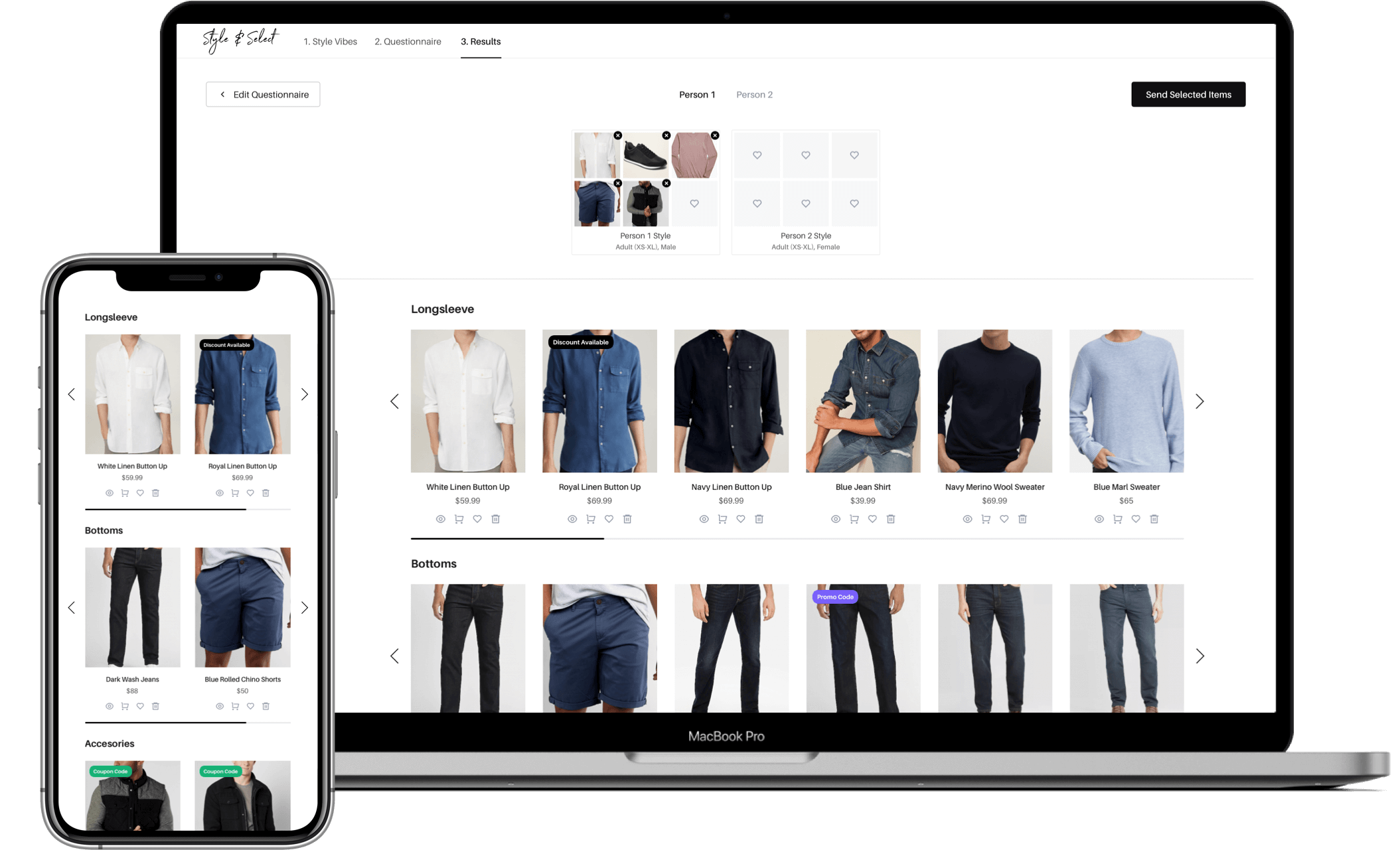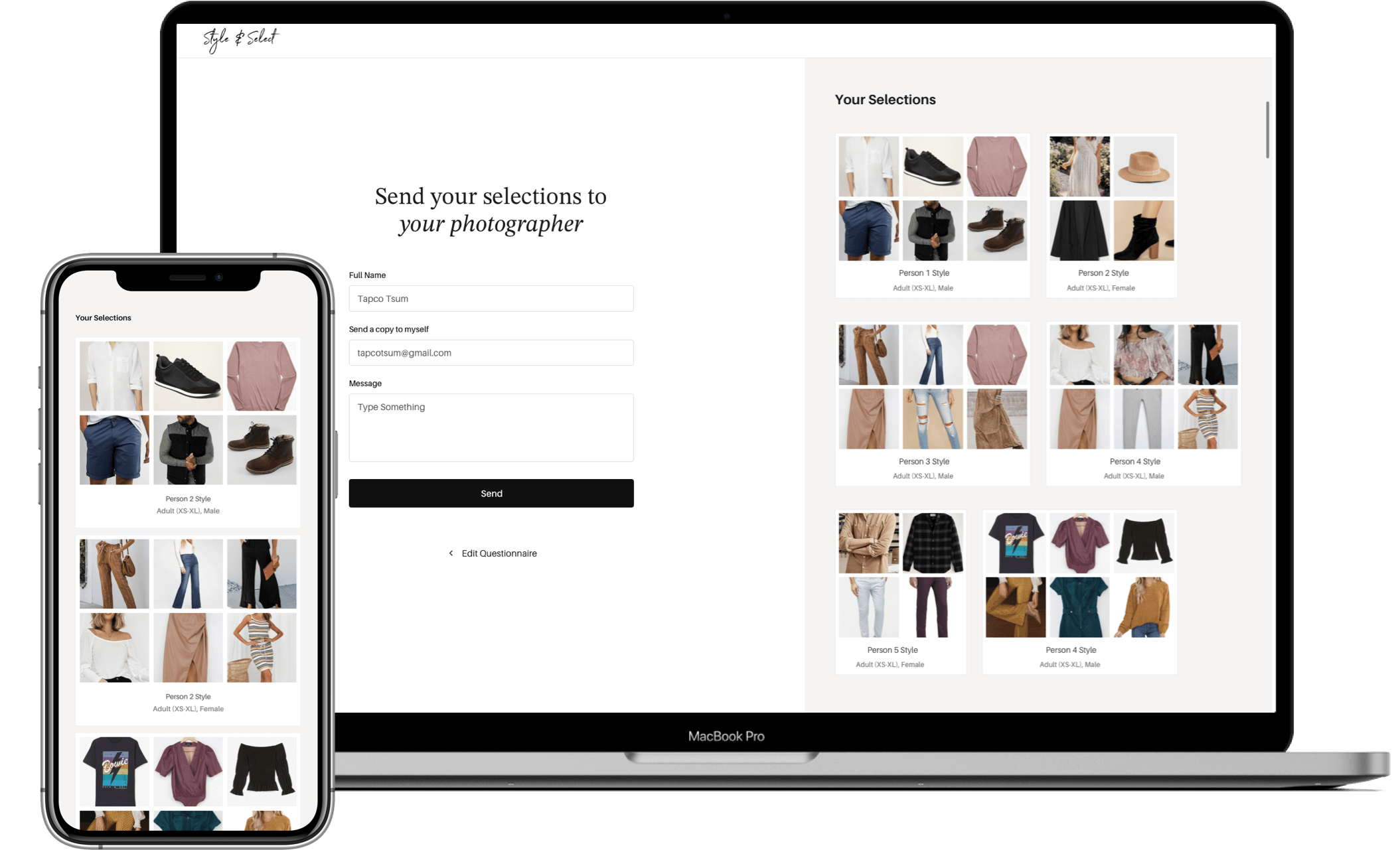 How it works
Clients stress about ``what to wear`` and you stress about the time that is spent and lost when searching, hand holding and providing outfit ideas to them. It can be overwhelming for both parties.
Style & Select is a revolutionary tool acting as your digital stylist showing you and your clients current photo-approved clothing options in real time. Watch the video to see it in action!
Show Me More