We all have a photographer we admire, right? Of course! There's something about their editing, the connection/emotion their photos exude and their cohesive instagram feeds.  There's one more thing that often gets overlooked… their client wardrobe!
Outfits, whether it be a certain look, color scheme or style, can play a huge role in your photography business. It is often the main thing successful photographers put a lot of time into because it is HOW they get their cohesive photography brand.
So, the question is, how do you figure out what your preferred style is and what can you do to get your clients to go along with it? We'll tell you, keep reading!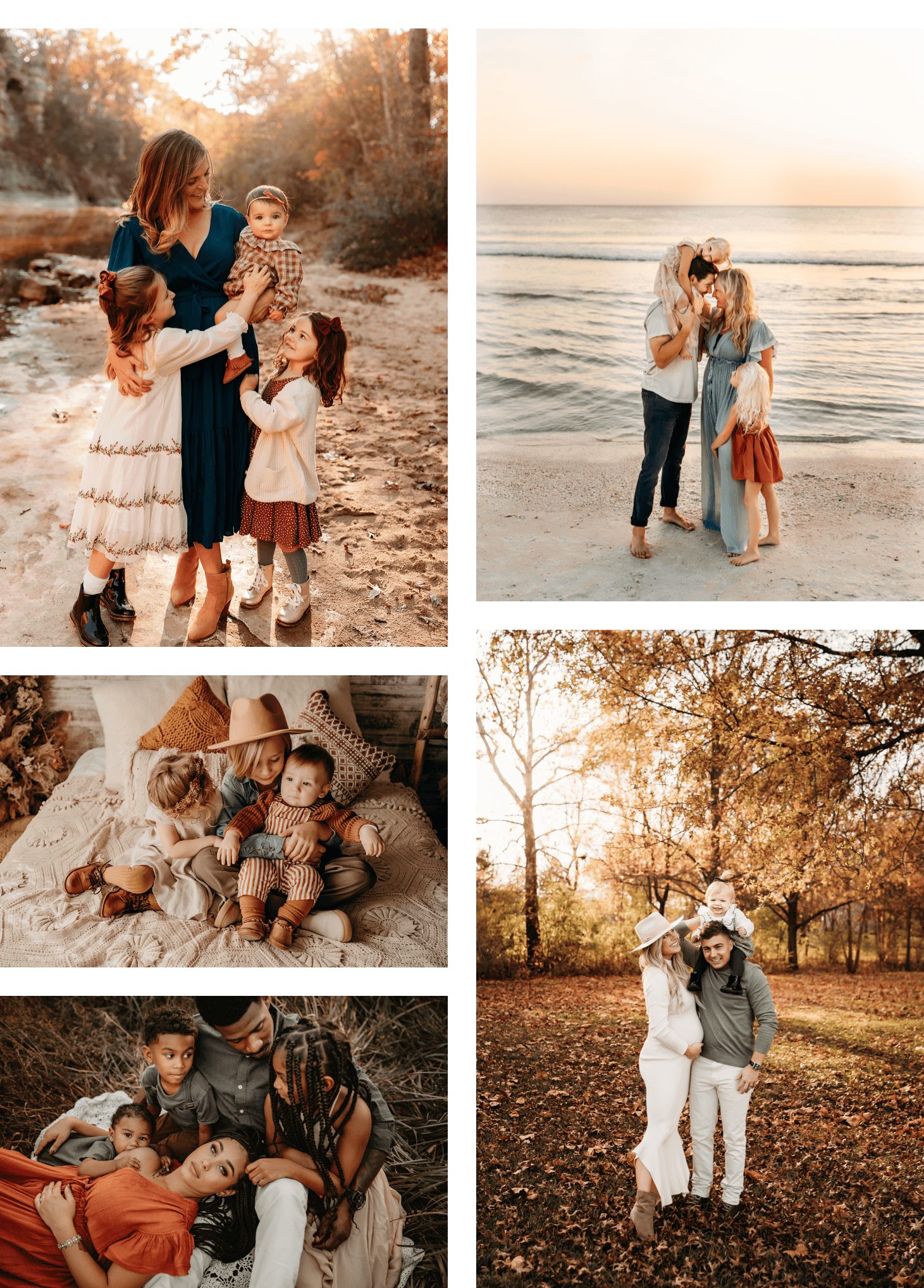 Step 1: Figure out what colors and styles speak to you
Figuring out what colors and tones go best with your editing style and visions is the first step! Are you drawn towards deep rich colors or light and pastel tones? Do you hate stark white outfits because your editing creates a blue hue? Maybe you love neutrals because it's more of a timeless look. Love stripes, but hate plaids? Do you like a more relaxed casual look or a preppy feel? Maybe you love the flowy boho dresses or a retro 70s vibe?
Once you have a color scheme and style or two that you prefer - curate your website and social media to fit that narrative and clients will see it over and over again. Show what you want to attract!
Read about styling from Jesse Salter Photography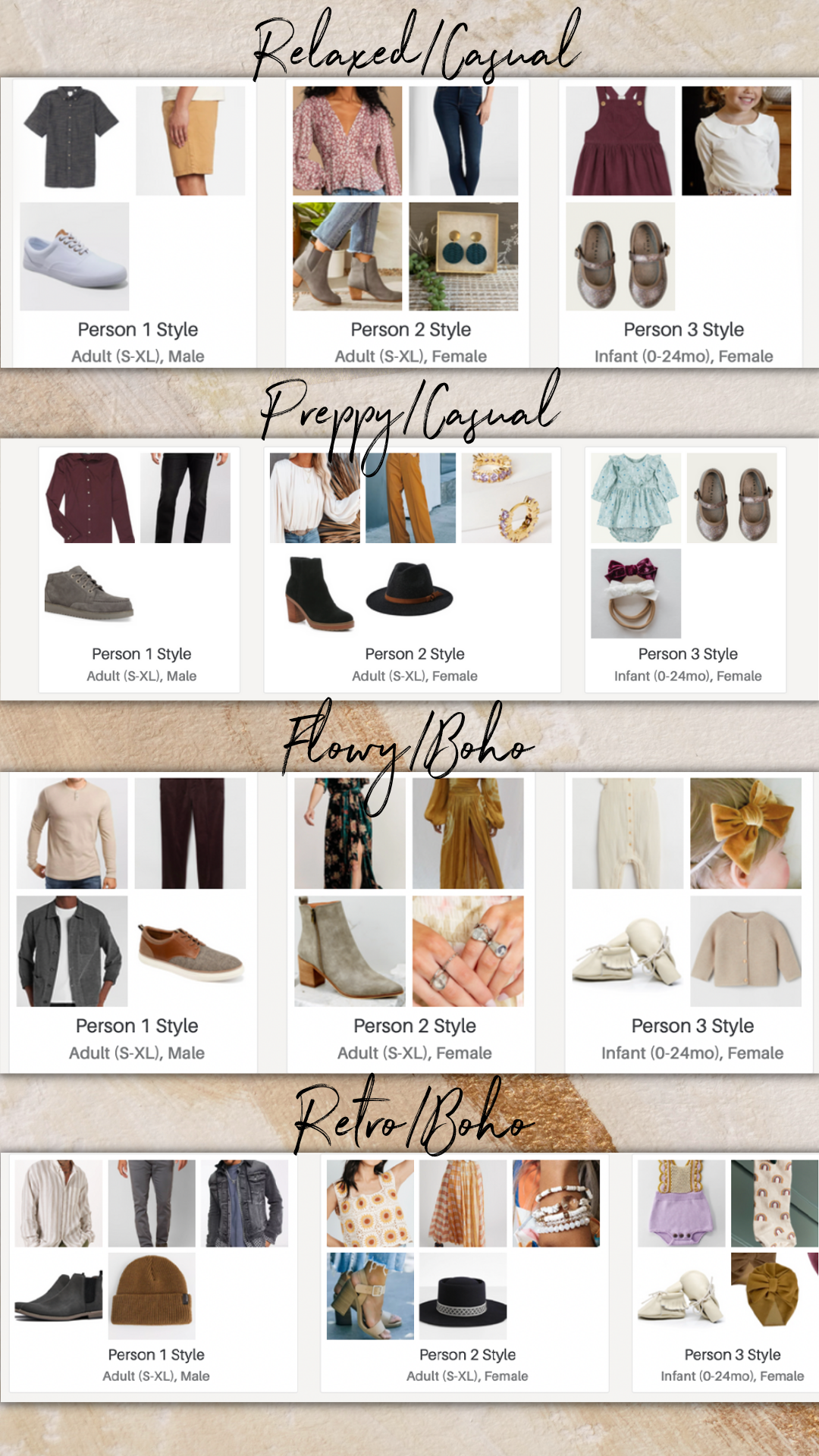 Step 2: Educate and Guide
Tell them! Clients want the help and there is abso-freakin-lutely nothing wrong with guiding clients towards color palettes that you prefer. The easiest way to guide them towards the best photo approved outfits is to link them directly to Style & Select's digital styling tool!
Our two vibes (Elevated Casual & Modern Boho) have a wide range of clothing styles within them that are all photo approved and broken down into color palettes. Send them your Style & Select link and styling code along side your color and vibe preferences for your clients to visually see, coordinate and shop for outfits tailored to their family needs!
They show up looking bomb.com for their session and you have beautiful galleries to deliver and display for the world to see.
OMG sign me up!
main slider image is by Style & Select member @amberwalderphotography